Bio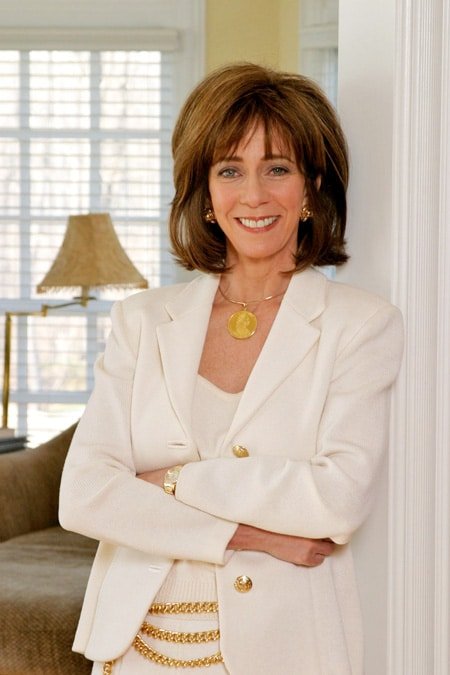 Priscilla Harrison is a true leader. People follow her because they believe in her, and that's because Priscilla Harrison is believable. She keeps her promises. She does what she says she'll do. Priscilla is not about high-sounding strategies; she simply knows what she stands for, and she is not bashful about sharing the vision with any who are interested. With her passion, energy, and boundless optimism, she breathes life into our own hopes and dreams. Few who know her would ever be able to guess at the bleak circumstances of her early life.
Priscilla had the great good fortune to have come from a loving family; a family that refused to be defined, much less overcome, by the chronic and debilitating illness of her mother, Audrey. Always sickly from a very early age, Audrey was diagnosed with debilitating colitis at the age of thirteen and taken out of school. At home, she taught herself typing, shorthand, how to play the piano, and dictionary. Yes, dictionary. Meaning she studied the dictionary, learned how to spell flawlessly and mastered English vocabulary. She studied medicine, and in time found employment in a doctor's office. She took evening Spanish language lessons, and that is where she met Charles, the man she was to marry.
As a first generation immigrant, Charles arrived in America at 17 years old accompanied by his father. Charles' mother had died earlier in childbirth, and his father died of a ruptured hernia on the return boat trip to Spain. This young man, now unexpectedly orphaned in a foreign country, was not destined to return to Spain again until he was 86 years old, when Priscilla and her husband Jim took him there to revisit his homeland.
Priscilla's mother, Audrey, was her first hero. If anyone had cause to feel bitter and victimized by random misfortune, Audrey did. When Priscilla was in fifth grade, her mother was diagnosed with a devastating cancer that had metastasized to most of her major organs, and even wrapped its tentacles around some of the nerves in her legs. Given six months to live, she fought it for the next seventeen pain-filled years. With courage and patience, Audrey retained her dignity and humanity in the face of her remorseless, invisible enemy.
If Priscilla learned courage, endurance and determination from her mother, she learned the sustaining power of compassion and love from her father. Charles had attended Columbia University in New York, developed renown as an orator on the debate team, and eventually became a practicing attorney. Priscilla experienced first hand the relentless effort needed to rise above adversity. It was a choice her family made every day. She learned compassion, love, integrity and quiet leadership from her father. Her dad was her best pal.
Priscilla attended the University of Texas at Arlington, which was close to home. She was one of those kids whowasn't sure what she wanted to do when she grew up. She quickly figured out that people who majored in History didn't make much money, and when she found out from her sorority sisters that dental hygienists made good money, she switched careers. The combination of better money and working with people was irresistible, and was a harbinger of things to come.
Priscilla met a kindred spirit in Jim, a young airline captain who had been in love with flying since he was five years old. Like Priscilla, he had grown up no stranger to work. He was serious, purposeful, and in love with life. They got married the same year Priscilla's mom died. Jim introduced Priscilla to many things such as photography, flying, gliding, canoeing, traveling, and fly-fishing. As connoisseurs of fine taste, they have celebrated a life of fun, excitement, and adventure together.
Through all of life's complexities, Priscilla has maintained a simple, clear focus and an uncomplicated lifestyle. She finds it easier to talk about and promote others than to do itfor herself. She is self-effacing and determined; single-minded but compassionate. She sums up her philosophy with, "Today is the best day of my life, not yesterday". She says it's okay to quit; just don't do it today. She believes it's important to look good and to feel good. She loves helping people, but she knows people have to be willing to help themselves. Values need to be lived, not just talked about. Priscilla has found her professional home in network marketing, an industry that mirrors and celebrates her values.
Priscilla Harrison is comfortable with risk, and is willing to make decisions. She creates and communicates a vision that inspires others. She is a leader, a doer, and she models the way.
"Today is a new day. Today will be the best day of my life." And so it is.